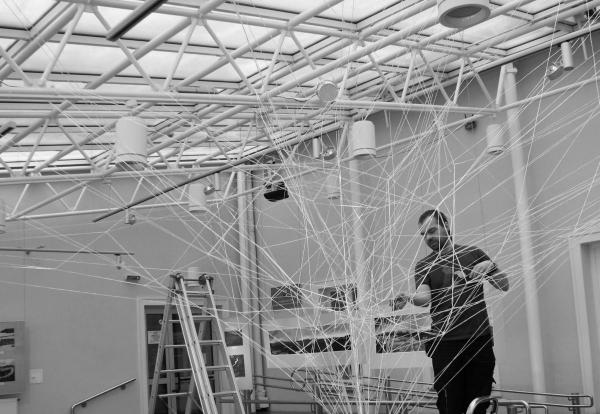 About Me

Adam Cieślak - artist sculptor, graduate of Nicolaus Copernicus University in Toruń,
Fine Arts Department, Faculty of Sculpture.
Studied at the workshop of Prof. Maciej Szańkowski and Prof. UMK Krzysztof Mazur.
He works with both figurative and conceptual art.
In his activities he is searching for spatial and social contexts of the form.
Currently, he focuses on the composition issues arising from the analysis of the material,
observation of nature and psychology of perception.
Among his realizations there can be found examples of "site-specific" installations,
outdoor sculptures, nudes and portraits, as well as applied arts
He is a teacher in the Public Art High School in Olsztyn.
Conducts sculpture and drawing workshops as well as many other educational and artistic activities.
Belongs to the Warmia and Mazury "Areszt Sztuki"Association and "Art and Environment" movement.
Lives and works in a suburban village Ruś near Olsztyn.